We've been on the lookout for 2018 wedding trends and one of our favorites is all actually what some might consider to be a pretty small detail: paper. Pop-up wedding invitation suites are going to be an epic trend in 2018, and not just because the 3D effect is epically awesome! If you're looking for a way to make a major statement with your wedding invites, look no further than the Robert Sabuda pop-up wedding invitation collection for UWP Luxe. UWP Luxe is known for their uniquely artistic approach to fine paper, so it's no surprise this collaboration is eye-catching and made with care.
UWP Luxe has teamed up with brilliant paper engineer Robert Sabuda, who you may have heard of from his New York Times best-selling pop-up book, to create a one-of-a-kind collection of pop-up wedding invitations. The collection features four beautifully sleek paper-engineered designs – a blossoming flower, a wedding cake, a chapel, and doves – that allow you to announce your wedding with innovation and style. Each suite offers everything needed to create 24 invitations including the card, envelope, paper band, printable cards, printable reception/direction and printable RSVP. For $39.99, you'll receive:
24 8 1/4″ x 5 1/4″ Pop-Up cards with envelopes
Printable 4 1/2″ x 5″ cards which are easily inserted inside the invitations
Printable 7″ x 5″ Reception/Direction card for additional information
Printable 4 7/8″ x 3 1/2″ Reply cards with envelopes
24 paper bands
24 Master Suite envelopes for mailing
Test and sample sheets for all printable items
Ready to see the designs?
FLOWER BLOSSOM POP-UP WEDDING INVITATIONS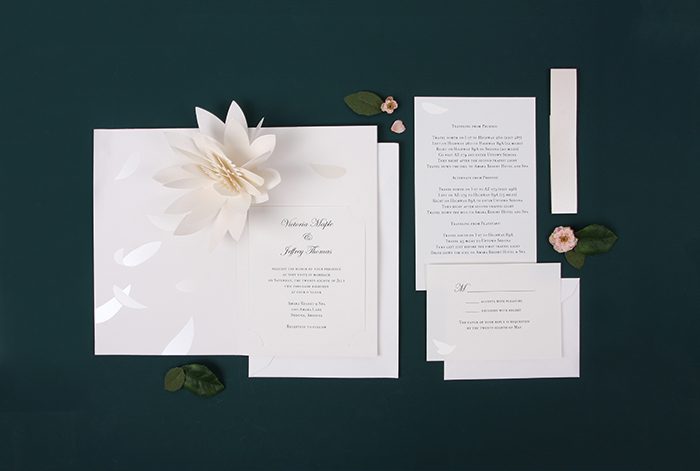 WEDDING CAKE POP-UP WEDDING INVITATIONS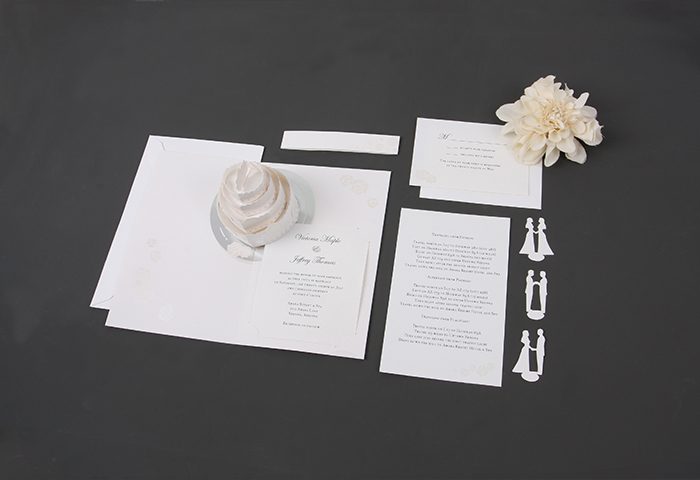 CHAPEL POP-UP WEDDING INVITATIONS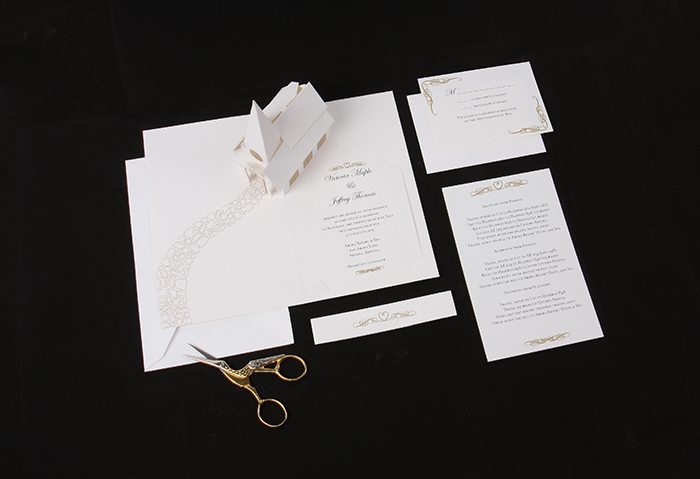 DOVES POP-UP WEDDING INVITATIONS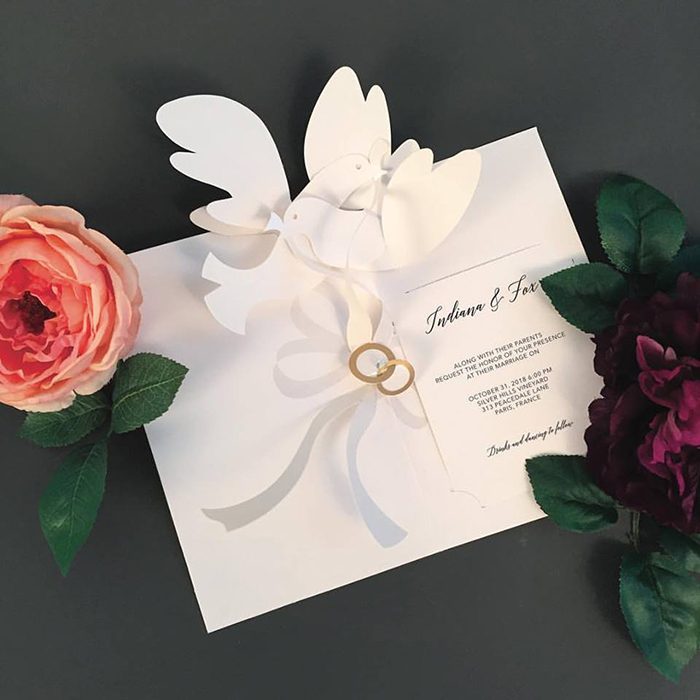 These pop-up wedding invitations by Robert Sabuda are a unique way to let your loved ones know you're saying "I do!" Each design can be easily printed on any home computer utilizing the templates we provided with your order. Which design is your favorite? Be sure to follow UWP Luxe on Instagram, Pinterest, Facebook for all your fine paper needs!